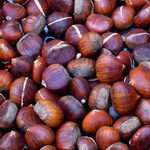 Contact
You have the opportunity of buying the different pictures as a digital photo or printed. Either singly or in print with or without a frame.

I also take pictures on order for presentations, brochures, sites etc.

@: preben@mitdigitaleoje.dk
T: +45 23 20 27 45


This is only a selection of my pictures, but you're welcome to ask for images or moods that you can't find here.

Remarks regarding the technical:
The pictures on this web-site/CD are either taken with a Sony P9, a Sony F828 or a Nikon D70 in the min. format of 1,600×1,200 pixel and min. 72 DPI. Here, the pictures are sized down or trimmed to the shown sizes, typically 400×300 pixel.

In rare occasions the pictures are processed in PhotoShop CS.