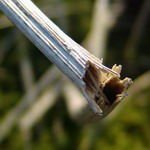 Square

Nature



Autumn


People

Animals

Art & Architecture

Fruit & Veggies



F&V 1


F&V 2
When I take photographs my main focus is on 'capturing' the experience and the mood – to look at what is happening while it's happening.

Later, when I look at the pictures again, I select a few and group them by the motif no matter where they have been taken.

Lately, I have trimmed the pictures by using a square format called 'Square' which highlights the focus on the image and the simplicity in the picture.