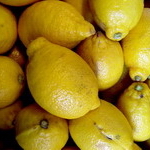 Contact

Order
Copyright
The web-site/CD, all the sites, and all the pictures are protected referring to the law of copyright, and I have all the rights referring to the law of a registered trade mark and the law of marketing. It's not allowed to copy or reproduce any material published on this web-site/CD without a previous written agreement.

Copy of material on paper
It's permitted to print out a few examples of the material that's on the web-site/CD to private, not commercial, use. Though this access only applies to physical people not legal intities (e.g. companies).

If you are having doubts about what you're allowed to copy then just contact me or even better order a picture.